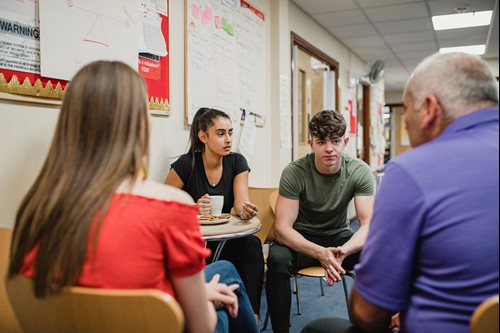 Nationwide, 25% of us will be affected by mental health issues every year and many suffer from treatment inequalities. We investigate the reasons for this and test better prevention and management approaches, in order to increase fairness in provision and support more efficient care. 
We are addressing the pervasive social and organisational inequalities in health and care, and identifying and evaluating prevention strategies. We are exploring this across a range of factors that impact individuals' access to, and experiences of, health and care. This includes age, gender, ethnicity and place.
Our research uses prospective observational, experimental, qualitative and
informatics methods to: identify mechanisms through which societal and institutional inequalities adversely influence care provision and experiences, and evaluate interventions that improve service quality and equity, patient experience and patient outcomes.
We are continually responding to local and national priorities; prioritising interventions that meet community needs, identifying appropriate economic models for a diversity of organisations and geographical locations, and working to secure further funding grants for national programme evaluations.
Discover some of our population health and social care projects:
Mental Health Research for All: Inclusion of diverse experiences in mental health and care research
Kailo Consortium: A systemic approach to improving adolescent mental health
Self-harm and suicide in males compared to females
Mapping patterns of inequality in students' access to mental health services in London
LGBTQ+ self-management in child and youth mental health
NHS CHECK: Understanding and mitigating the psychosocial impact of COVID-19 on NHS staff in England
Mapping complex care pathways for personality disorder
Equity in service provision for dementia patients and their families
MARQUE: Development of an evidence-based intervention to improve agitation for people with dementia in care homes
Discussion of mental health concerns in GP consultations
PRIMROSE-A: Evaluating interventions to reduce cardiovascular disease risk in people living with severe mental illness
Supporting the mental health and wellbeing of researchers in academia: a mixed methods study
The COSI study: Exploring effectiveness of a group-based intervention for mothers in perinatal mental health services
Exploring ethnicity in body dissatisfaction and the implications for prevention strategies
Cross-sector implementation of NICE-recommended CBT-based interventions for young people in care
Black Women's Identity and Depression (BWID) study
BaBi (Born and Bred in) East London: Exploring factors for poorer pregnancy outcomes in disadvantaged ethnic groups