As part of our national leadership role in population health, NIHR ARC North Thames (ARC NT) has developed vital partnerships across the London health and care system in a rapid response to COVID-19.
We are working closely with research institutions, councils, the NHS and health and care organisations, locally and nationally, to identify where care and support is most urgently needed, tackle inequalities, and address the barriers to pandemic recovery. These partnerships have been vital to ensuring services and care reach the people and populations who need it most.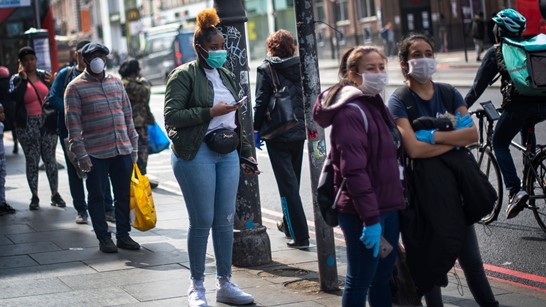 Understanding the barriers to vaccine uptake
For vaccinations to work, uptake must be high, but London has experienced lower numbers of people taking the COVID-19 vaccine than other English regions. We have been working with health and care partners across London to help them better understand why some people in London have been hesitant about taking the COVID-19 vaccine, and the approaches and interventions that could improve vaccine uptake. 
Led by ARC NT researchers Dr Kristoffer Halvorsrud and Professor Rosalind Raine from University College London, together with public health staff from the UK Health Security Agency (UKHSA) and the Office for Health Improvement and Disparities (OHID), we undertook one of the most comprehensive investigations of the early stages of COVID-19 vaccination in London. This also involved working closely with UCLPartners Academic Health Science Network, NHS, public health, and local authority leaders across London.
Through this work we found:
Lower vaccine uptake amongst black and ethnic minority groups was driven by mistrust in both the information provided and in government institutions.
Access issues (location of vaccine centres and opening hours) were also a barrier, particularly for zero hours and shift workers. 
Hyper-local initiatives, co-designed and delivered by communities, which cross organisational boundaries, are key to tackling vaccine barriers and addressing deep embedded mistrust.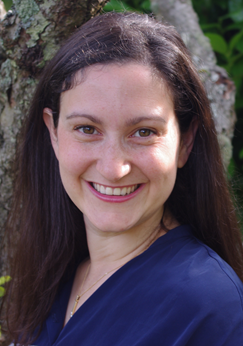 "COVID-19 has had a greater impact in terms of risk of COVID infection and poorer outcomes in communities where health inequalities were already persistent.
"Understanding and addressing communities' concerns and sharing best practice through formal evaluation about what has worked to address vaccine hesitancy and increase vaccine confidence across the health, public health and local council system, has been an essential part of London's approach to addressing health inequalities."

Dr Leonora Weil, Public Health Consultant at the UK Health Security Agency

We have also been working with North Central London (NCL) to evaluate their population health management system. This includes a COVID vaccination dashboard, which helps to identify patients who have not yet received their vaccination.

Led by ARC NT and UCL researcher Dr Jessica Sheringham, we are working with the NCL Integrated Care System (ICS) to evaluate how staff use the dashboard, and how it might help to reduce inequalities in people's access to vaccinations or guide strategies to increase their readiness to be vaccinated.
On the data collected so far, staff overall felt it was important and supported them in meeting the vital need to monitor vaccine uptake. Staff also found the dashboard helpful as it provided important demographic information on the local population, such as language spoken, cultural identity rather than just ethnicity, and additional health conditions.
Alongside this work we have are working with NCL's HeI Proactive Integrated Teams ('PITs') to understand their use of a Patient Tracking List. This tool is used to inform decisions about prioritising NHS waiting list patients to support accelerated delivery of patient services after COVID.
Dr Sarah Dougan, Director of Population Health intelligence at NCL, said:
"We will be making improvements to our population health management and equity approaches as a direct result of these findings, and we look forward to seeing results from other evaluations on elective recovery and the use of registries for long term conditions. 
"Alongside this work, ARC North Thames has also been upskilling colleagues and embedding a more academic approach across North Central London, which colleagues across the system hugely value. We are very excited to see how this collaboration will continue to improve population health outcomes and reduce inequalities".


supporting mental health in our nhs workforce
The mental health and wellbeing of NHS workers has been significantly impacted by the pandemic and is an urgent national priority. Co-led by Kings College London and ARC NT, the NHS CHECK study brings together NHS England, Trusts and Hospitals across the country, and 8 other NIHR ARCs to investigate and address the impact of COVID-19 on the mental health of healthcare workers in the English NHS.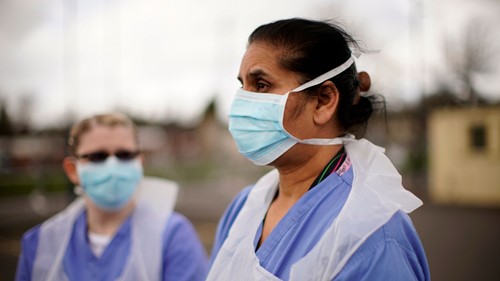 We worked with staff across roles, including clinical, non-clinical, professional and support staff, over the course of two years to better understand their experiences. We also interviewed staff on their perceptions and use of support services and the benefits of a smartphone wellbeing app.
We found that:
Over half the staff surveyed reported symptoms of poor general psychological health.
Around a quarter of staff reported symptoms of anxiety, depression, and PTSD.
Staff working in all roles were affected, but younger, female staff were at most risk.
The app was effective in reducing the symptoms of psychological distress, depression and insomnia, as well as improving wellbeing and resilience.
We have provided briefing notes to NHS England and NHS Improvement (NHSE/I) and the House of Lords about the impact of the pandemic on NHS workers' mental health and wellbeing, and helped to inform the development of the NHS staff mental health and wellbeing hubs across England.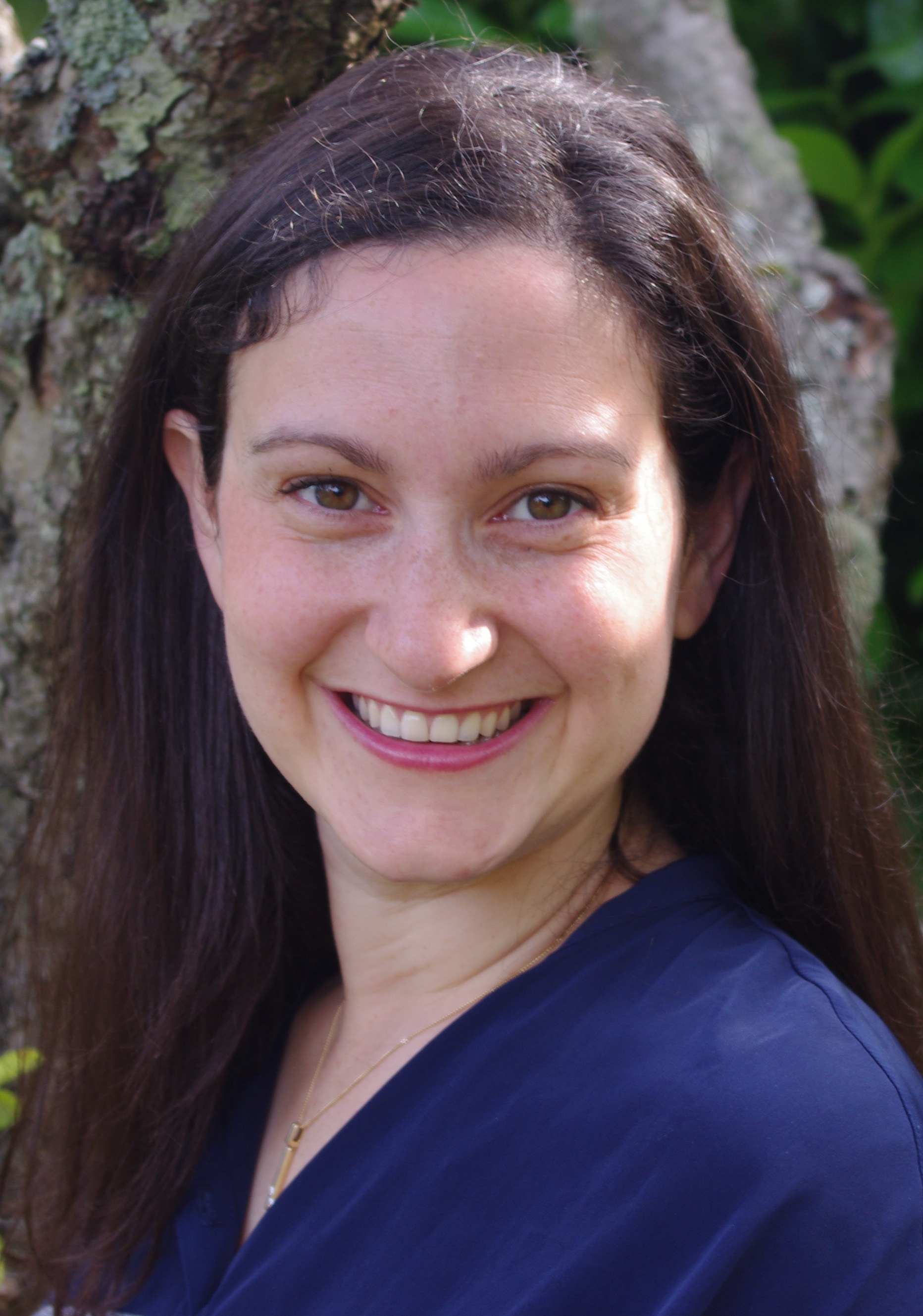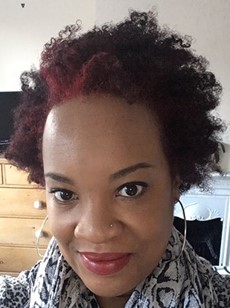 "I've completed the survey and it was interesting for me to actually realise why I was feeling tired, why I was feeling fatigued, and that this strange COVID fatigue is actually a thing, and it actually helped me rethink and recalibrate how I'm living my life, and to simplify things".
Anastasia Blaize, Business Manager at Avon and Wiltshire Mental Health Partnership NHS Trust, talks about the value of taking part in this study, and why others should get involved.



This work is also helping to provide Trusts with information about mental health inequalities, specifically for staff from ethnic minority groups. This is carried out through the Tackling Inequalities and Discrimination Experiences in health Services (TIDES) study which uses NHS CHECK data.
We share our findings with Trusts and provide them with important information about how to better support and retain staff, and help to ensure support and resources reach those most in need.
Dame Anne Marie Rafferty, Professor of Nursing Policy, Kings College London and Former President, Royal College of Nursing said: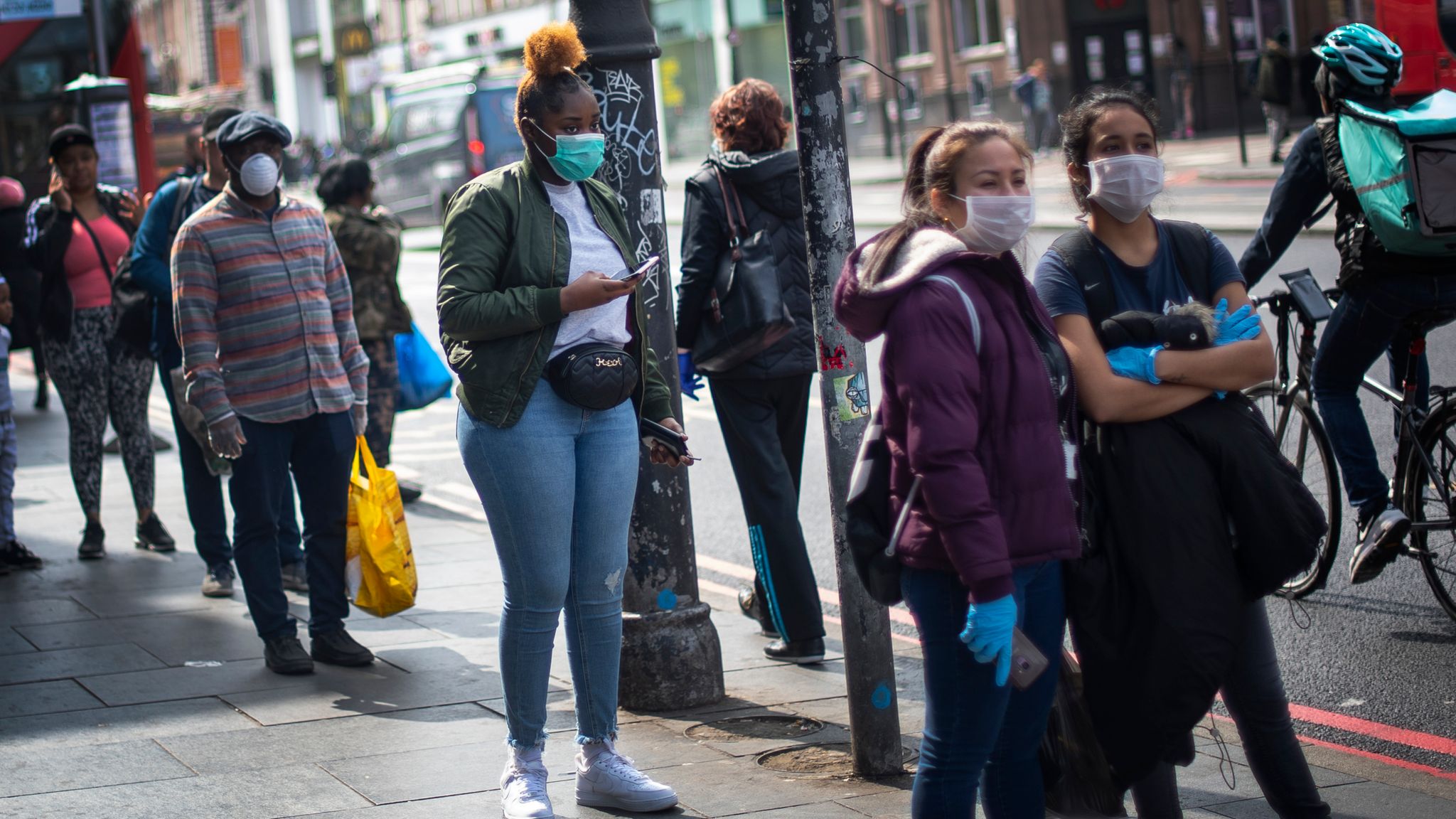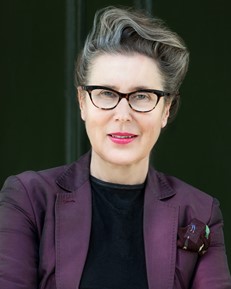 "Healthcare workers, who have been key to the nation's pandemic response, have been at higher risk of COVID-19. There is also limited data on the prevalence of long COVID in the healthcare workforce and there is an urgent need to better understand how this has affected mental health.
 "I believe this research will be crucial in supporting Covid recovery – revealing the role demographic and psychosocial factors play in the development of long-COVID, assisting NHS Trusts in preventing and reducing sickness absence, and reducing stigma surrounding mental health."


Connecting across london to evaluate changes in care
During the first wave of the COVID-19 pandemic, health and care services had to quickly adapt to provide health and care services remotely and protect patients and staff. However, there was no way of knowing whether these changes were positive or potentially harmful.
Driven by ARC NT and UCLPartners, academic and NHS leaders, ARCs and Academic Health Science Networks (AHSNs), from across London, came together in the London Strategic Research Health and Care Learning System. They aimed to collectively identify the areas of patient care that had changed significantly during the pandemic, and where evaluation and support was most needed.
Remote healthcare consultations, either online or by telephone, were identified as a major change and there was a need to better understand how this has affected patients and staff, especially those with different experiences and access needs. Our initial rapid review on staff and patient experiences of remote healthcare appointments during COVID was shared with NHS leaders across our region and highlighted a lack of knowledge on the impact of inequalities.
We are now exploring in-depth patient and healthcare staff experiences of remote consultations, focused on appointments with GPs about a mental health concern, and hospital cardiology departments about a heart condition.
Nira Shah, an ARC NT public advisor who has contributed to this work, said:
"There is a place for remote consultation, but there is an urgent need to better understand how this has impacted patients. I was not seen face to face for months and my condition deteriorated. It cost both myself and the NHS time and money which could have been avoided had I been seen face to face from the start, when my problem was minor".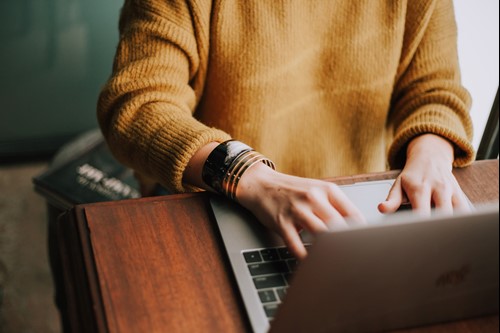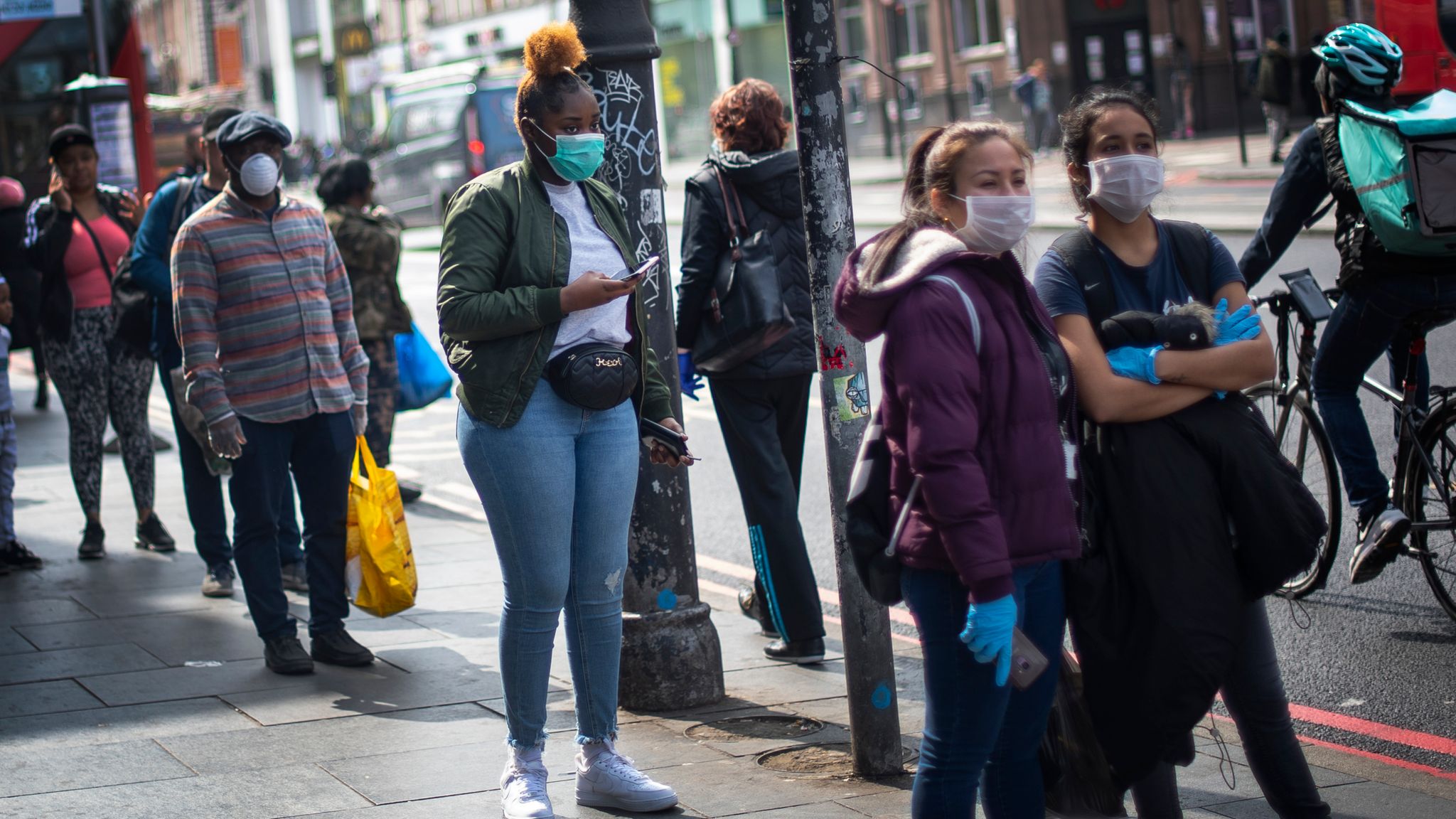 Our findings will be shared with NHS decision makers to inform how remote consultations should be used in the future.
This is the first time that partners across London have united in this way, leading to a network of collaboration and knowledge sharing that did not previously exist. Clinical leaders have been able to rapidly use the insights from the partnership to improve health and care services, and we continue to work with our Pan-London colleagues to address inequalities and support staff and communities as they work towards pandemic recovery.
This work has also led to a collaboration between ARC NT, UCLPartners, NIHR Cancer Policy Research Unit and the UCL Clinical Operational Research Unit to evaluate the impact of Community Diagnostic Centres (CDCs) for people with colorectal and ovarian cancers.
CDCs are a key component of NHS plans to allow patients to receive life-saving checks close to their homes. A learning network for staff working across the health system, alongside site visits, patient interviews and other data gathering activities is being used to gather rapid insights for decision makers to ensure CDCs meet patient needs.
reflections
Director of NIHR ARC North Thames, Professor Rosalind Raine reflects on the work of ARC NT in response to the pandemic - work that continues to have important influence on both the local and national health and care system:
"The global emergency brought traction like never seen before to deliver on partnership working. What we really must do now is not slip back into our old ways.

"It was incredibly noticeable how genuine the engagement was, whether it be at the hyper-local level, listening to and responding to small communities in order to reduce inequalities, right the way up to senior leadership in different organisations listening to each other and moving forward together."

Find out more about ARC NT's work supporting staff, system and communities with pandemic recovery.


Who was involved?