NIHR ARC North Thames ECR Network Committee - join our team!
We would like to invite new members to join our supportive and dynamic Early Career Researcher (ECR) Network committee!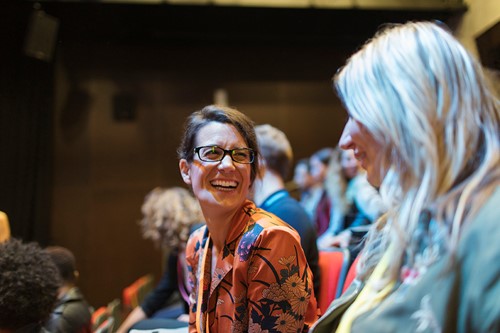 Who we are - NIHR ARC North Thames ECR Network
We are a pan-London open network of early career applied health researchers across ARC North Thames and partner organisations. Find out more information.  
The committee is made up of PhD students and early career researchers, many of whom were ARC pre-doctoral students. 
We provide an infrastructure to support health and care professionals, researchers and students to develop academic skills & networks.
We host 5 - 6 events a year covering a range of topics in areas such as research methodologies, skills development and career planning.
What we are looking for from you
We are looking for ARC North Thames students, post-docs, alumni or a member of one of our partner organisations with an interest in applied health research. 
Committee members will support the ARC ECR Network to develop, organise and deliver events and networks across the ARC and partner organisations. We ask that members also attend one 1.5-hour committee meeting per month. 
What we can offer you
You will join a supportive committee of applied health researchers with a range of experience and expertise, and have the opportunity to develop a wide range of new professional skills, including networking and event management.  
There are a variety of different roles, including secretary, treasurer, network building and outreach co-ordinator, events co-ordinator, and more. There will also be an ppportunity to rotate roles and responsibilities each year.  
Registering your interest
If you would like to join the ARC North Thames ECR committee, please register your interest by 27th September 2021. 
If you would like more information – please contact Dipesh Patel and Lucie Hogger at arc.academy@ucl.ac.uk