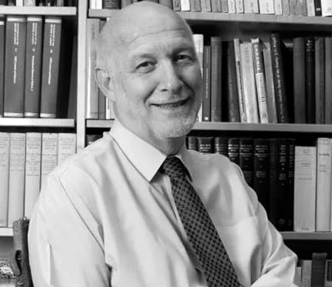 Pioneering UCL psychologist and NIHR ARC North Thames mental health lead, Professor Peter Fonagy OBE, has been appointed as a mental health specialist member on an independent UK Parliament Expert Panel. 
The Health and Social Care Committee has commissioned its Expert Panel to evaluate the Government's progress against its pledges to improve mental health services in England. They have invited Professor Fonagy and three other leading mental health specialists to play a key role in evaluating and shaping the country's mental health policy.
Professor Fonagy leads the ARC North Thames mental health team and is Head of the Division of Psychology & Language Sciences at University College London (UCL). He has received a number of lifetime achievement awards for his pioneering work in psychology, and was the first UK recipient of the Wiley Prize of the British Academy for Outstanding Achievements in Psychology by an international scholar in 2015. He has previously held numerous national leadership positions to guide development of mental health policies, particularly in support of children's wellbeing. He is also Chief Executive of the Anna Freud National Centre for Children and Families.
On the new appointment, Professor Fonagy said:
"Mental health disorders are a leading cause of disability in the UK. The focus of the Health Select Committee of successive governments' performance in this area is most welcome, both to celebrate undoubted successes and to draw attention to areas where further investment and effort is needed. Approaching this question in a scientific way based on clinical and research evidence is also to be greatly welcomed as a significant step towards evidence based policy making."
Professor Alan Thompson, Dean of the UCL Faculty of Brain Sciences, said:
"A huge congratulations to Professor Fonagy on his new appointment. This really emphasises his key national role in and major contribution to mental health. It also acknowledges UCL's strengths and major contribution to the field. This appointment is an important next step in ensuring we (UCL) continue to drive the mental health agenda – both in London and nationally – and for our students and our community."