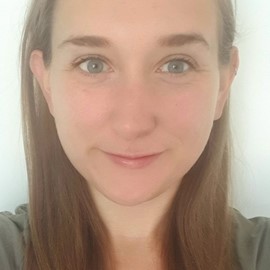 Hannah Wright
UCL
ARC ROLE
PhD Student, Mental Health
PROFESSIONAL ROLE
COSI Study Research Assistant, Anna Freud National Centre for Children and Families.
MPhil/PhD student, Psychoanalysis Unit, UCL.
EXPERTISE AND INTERESTS
Hannah's research focuses on early development, particularly within clinical populations. Her PhD project will explore the impact of inter-parental conflict on infant development and family outcomes within families accessing NHS Perinatal Mental Health Services. Hannah has worked in various Research Assistant roles and currently works on the COSI Study, a randomised controlled trial evaluating the effectiveness of the Circle of Security-Parenting programme. She has previously studied at Cardiff University (BSc Psychology with Professional Placement) and UCL (MSc Child Development).
Back to top